---
Urban Civility in Picking up Cigarette Ends: Demo Tidiness and Civility Campaign Launched in Daming Palace
To implement the instruction by member of Standing Committee of the CPC Provincial Committee and Secretary of the CPC Municipal Committee Wang Yongkang's instruction to improve the details of urban management to build a model city of civility and social development,in the morning of December 22,a campaign to pick up discarded cigarette ends and tidy the environment was initiated by the Youth League Committee of Daming Palace Protection Office and organized by the Park Management Company.Over 200 Party members and Youth League members participated in the campaign.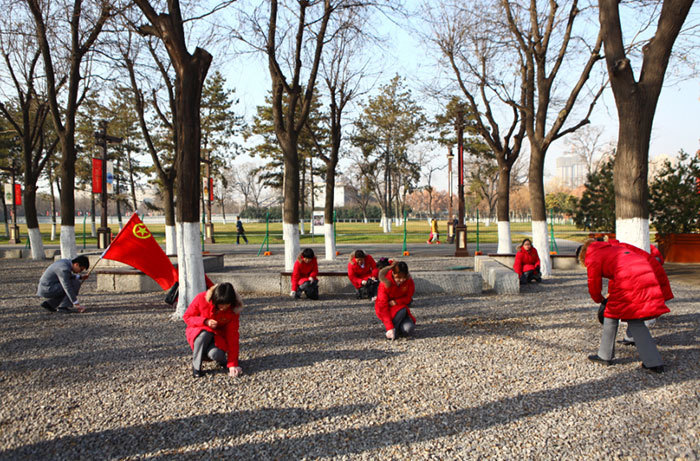 In Daming Palace Heritage Park,the slogan of"Tidy up the Environment and Be a Role Model"is seen everywhere.Leaders of the Youth League Committee and the Park Management Company set a good example by picking up cigarette ends and other garbage from the ground,leaving no corner unattended.Many local residents and tourists also joined the campaign and,impressed by the scene,smokers threw their cigarette ends into the trash bin.The seemingly insignificant action to pick up cigarette ends represented an action of civility and a step towards a cleaner urban environment.
An effort to build a model city of civility and social development,this campaign aimed at tidying up the environment and improvement in details in urban management to consolidate the achievements in model city creation,shaping a pleasant,hygienic and harmonious regional environment and contributing to"Xi'an of top quality,Qujiang refined in culture".