---
Monthly summary of the wading work of Daming Palace scenic spot to welcome the 14th transportation
In order to speed up the palace scenic area is too liquid pool beautify the ascension,promote green ecological construction of scenic spots,high standards to meet the 14th session of the national games,palace scenic spot to seize the origins,pursuing the progress,continue to add to promote implementation of too liquid pool coast road green belt,pro level and ecological construction projects,such as lake aquatic plant pruning specific work summarized as follows:
First,the lake coastal regulation
In order to improve the ecological environment along the Taiye Pond and highlight the thematic elements and cultural connotation of the Taiye Pond,the coastal management focuses on the comprehensive management of the water environment,through the implementation of coastal aquatic plant pruning,floating objects salvaging,garbage cleaning and other key work.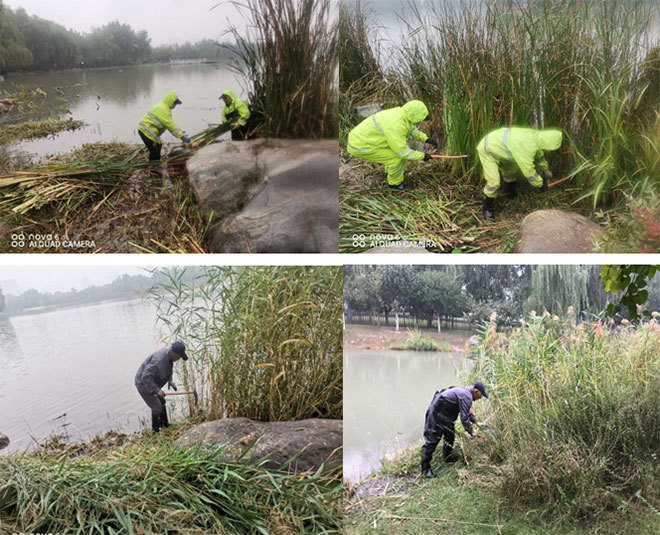 In October, more than 200,000 square meters of lawns along the river system along Taiye Pool were cut. About 20,000 square meters of weeds were removed from lawns, flower territory and hedges, and 8,000 square meters of green plants were pruned. Tree pests and diseases control more than 300 plants; More than 20,000 square meters of aquatic plants along the river system were removed, more than 6,000 square meters of garden garbage were cleared, more than 80 square meters of boxwood hedges were replanted in the Peony Garden, more than 20 square meters of fallen branches were picked up, and a total of 5.5 tons of sundry aquatic plants were salvaged.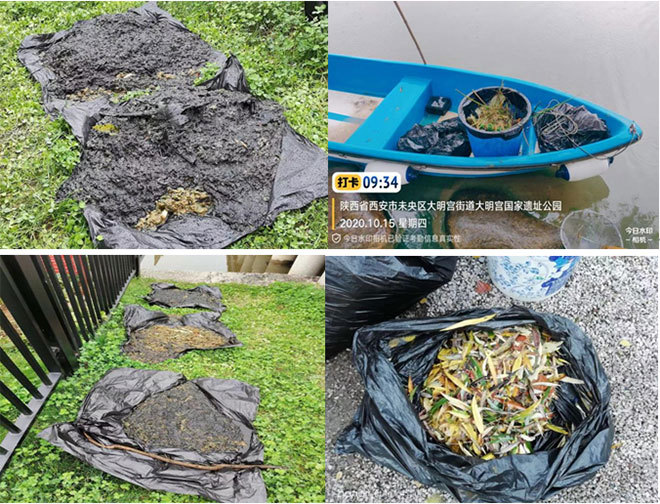 Second,coastal afforestation
The promotion of coastal greening is mainly based on shade trees,which are combined with shade and ornamental value.Through the clever combination of garden,garden road and large area of grassland,the space is more rich and delicate.Relaxed and concise ground shop gives a person lively and modern sense,winding road in thin grass land,open and close,spares and dense,mask,and the dew of landscape,such as do plants and shrubs combination of point,line and plane,medium is tie-in,concentrated dispersion and orderly,primary and secondary distinct,plants and water together,form a complete environment system,make the green ripples in space,just like the flow of the four seasons scenery,greatly enriched the lake green landscape,convenient for tourists to participate in the nature,natural,close to nature.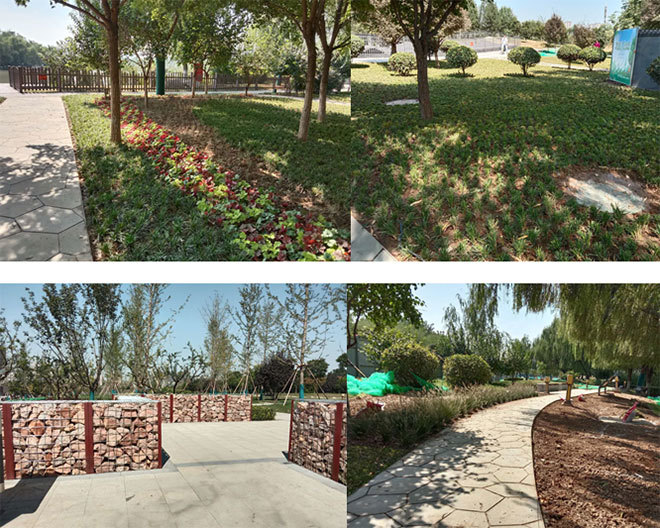 Up to now, this month to complete the planting of lake green area of about 10,000 square meters, 78 trees, more than 200 square meters of hedges. In the next step, Daming Palace Scenic Area will continue to enhance the water landscape of Taiye Pool to create a "doorstep" beautiful water landscape, so that visitors can feel the changes in the environment of Daming Palace.